Known affectionately as Queer Christmas, the BFI Flare, running March 15-26, returns with a more hopeful programme; casting off the nostalgia of the post-pandemic years in favour of a forward-looking focus.
This year provided 58 features and 90 shorts to choose from, with a focus on bodies and sexuality. The storytelling this year was driven with real heart by a community coming under threat more and more each day. 
Through documentaries on hidden queer icons, body horror, coming-of-age dramas and magic realism, the annual festival explores the vast spectrum of love, sex and marriage for those both closeted and out.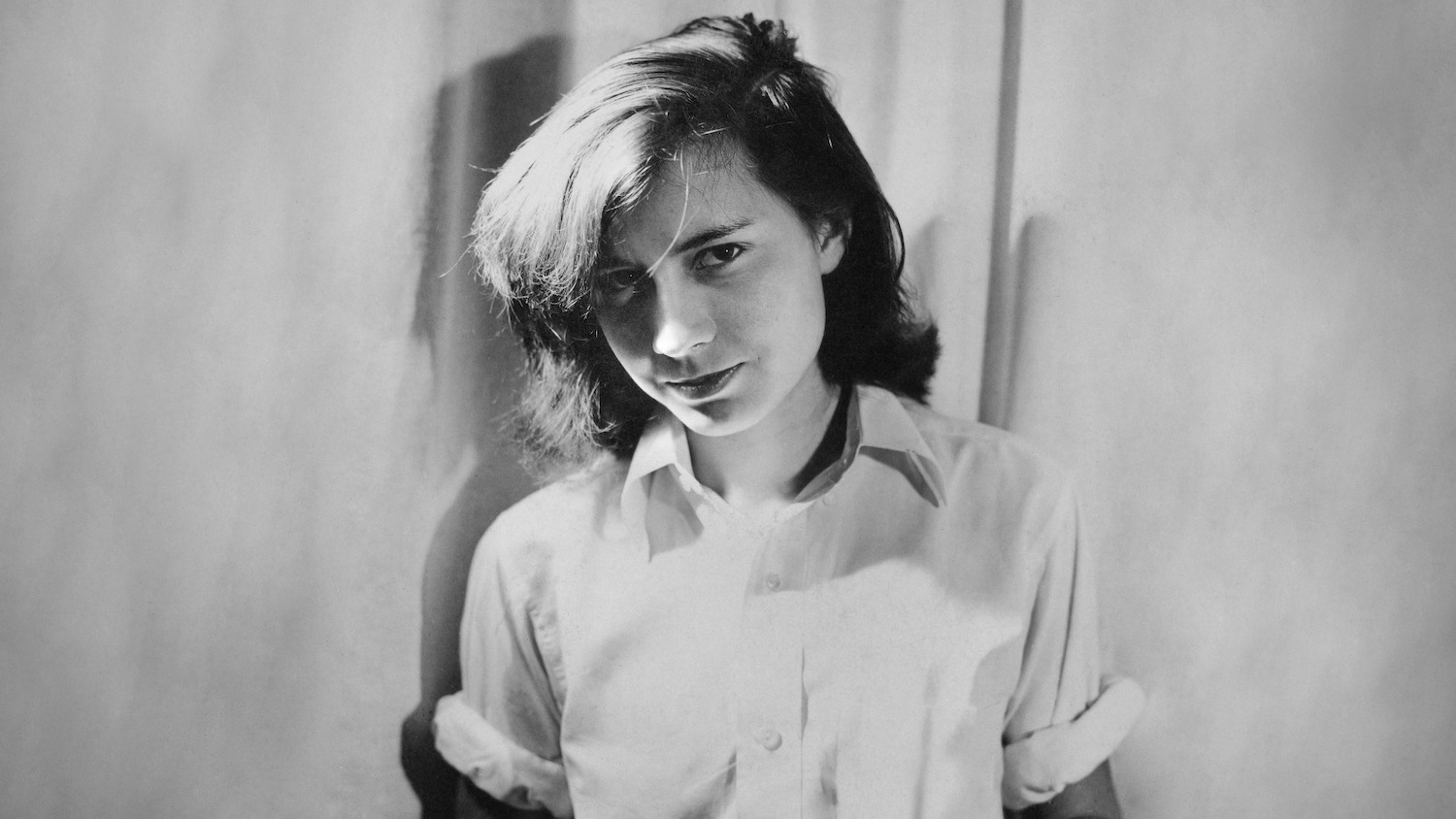 Highsmith Under Water
Eva Vitija's one-dimensional documentary on acclaimed author Patricia Highsmith, Loving Highsmith (2022, above), focuses on her relationships with women as it puts aside her personal history. The 80-minute doc sheds a dim light on the writer, leading a closeted double life while subtly suggesting how it may have resonated through her prose.
Loving Highsmith is less an exploration of Patricia as a human and more about her second novel The Price of Salt (1952). Published under the pseudonym Claire Morgan, its portrayal of a lesbian relationship defied all literary stereotypes. The novel was reissued in 1990 with the more recognised title Carol (the same name as the 2015, Todd Haynes, Cate Blanchett-starring film). 
The only 'girl' book written by the author, the impact it had on her life as a closeted woman and on lesbian literature should have been the key focus of this rather meandering documentary. 
Instead, Highsmith's romantic partners, including award-winning American writer Marijane Meaker, weigh in with their memories of the late author. Meaker bluntly describes the love-hate relationship between Patricia and her narcissistic mother, uncomfortably transposing feelings into the mouth of a figure no longer able to describe her own history.
Despite archival interview clips and vivid Gwendoline Christie-voiced notebook and diary entries, many facets of this vibrant author's life are skimmed over. Bigotry, alcoholism, misanthropy and antisemitism become anecdotal parts of her story rather than part of a larger, more complex picture.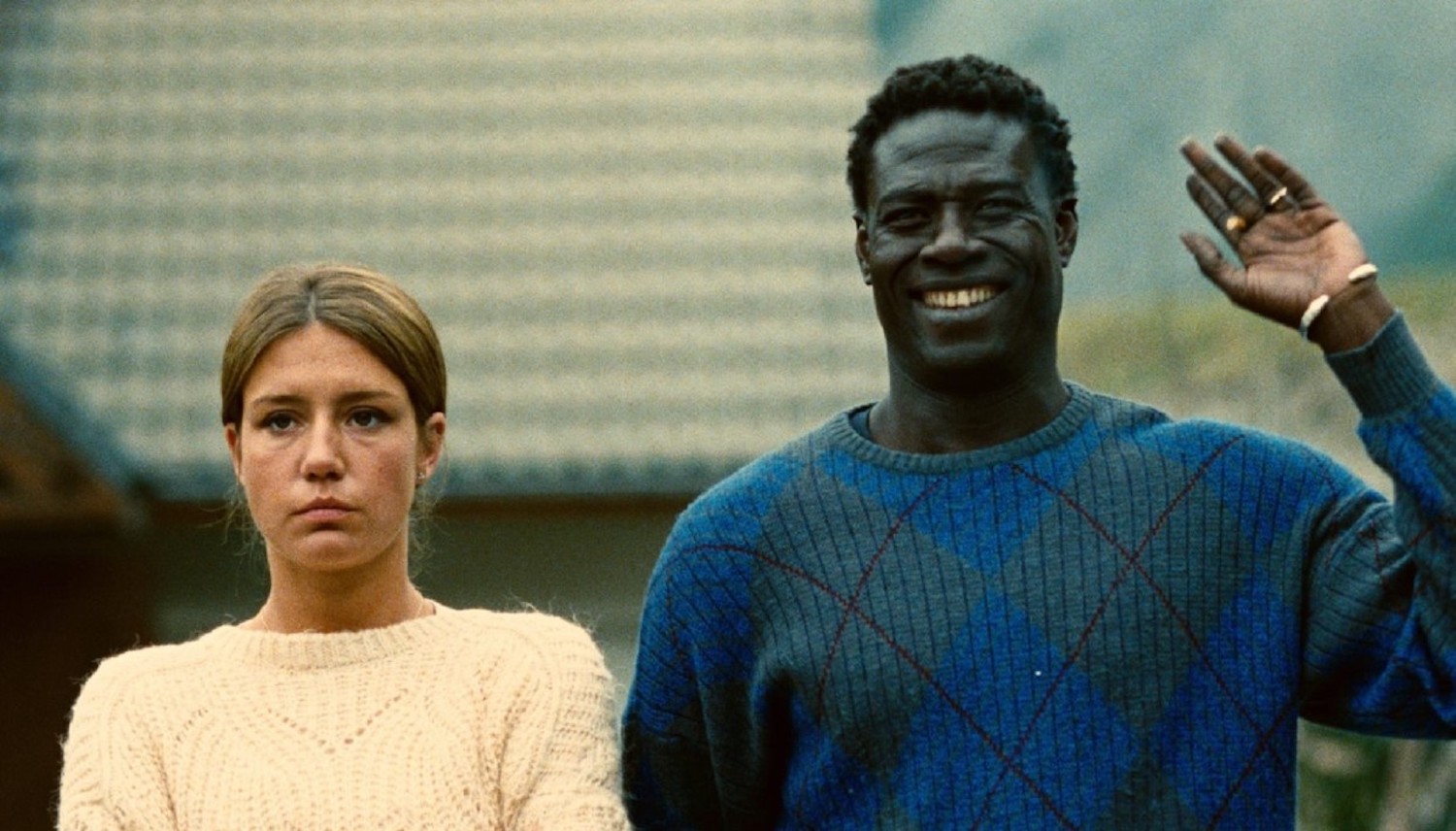 The Devil Without the Details 
By contrast, The Five Devils (Léa Mysius, 2022, feature and above) walks an uneven tightrope between the reality of closeted lesbianism and a more surrealist tone. Set in Isère near the French Alps, Adèle Exarchopoulos carries the film as Joanne, a woman working in a local sports centre, unhappily married to the Senegalese Jimmy (Moustapha Mbengue). 
Their 10-year-old daughter (Sally Dramé), subject to racist bullying at school, appears to have a superhuman sense of smell. The setup led me to believe this would be a magic realist story of a bullied child with an immigrant father. Vicky doesn't just recognise scents when blindfolded; she is transported into another realm and time. 
But instead of focusing on the gifted child, The Five Devils deals with the tensions of Joanne and Jimmy's marriage. Their relationship is made worse when Jimmy reveals his troubled sister Julia (Swala Emati) is coming to stay. Like Patricia Highsmith, Joanne's whole existence is clouded by a hidden love affair bubbling underneath her suburban life. 
Despite some clever set pieces, these two different ideas smash together to make an uneven experience. The semi-explained bond between Julia and Vicky and the layered history of their polycule would make an engaging narrative if the idea was allowed to breathe. And the story of a child who can traverse time and space with the smell of a certain object associated with a person is a concept requiring more time to be explored in detail.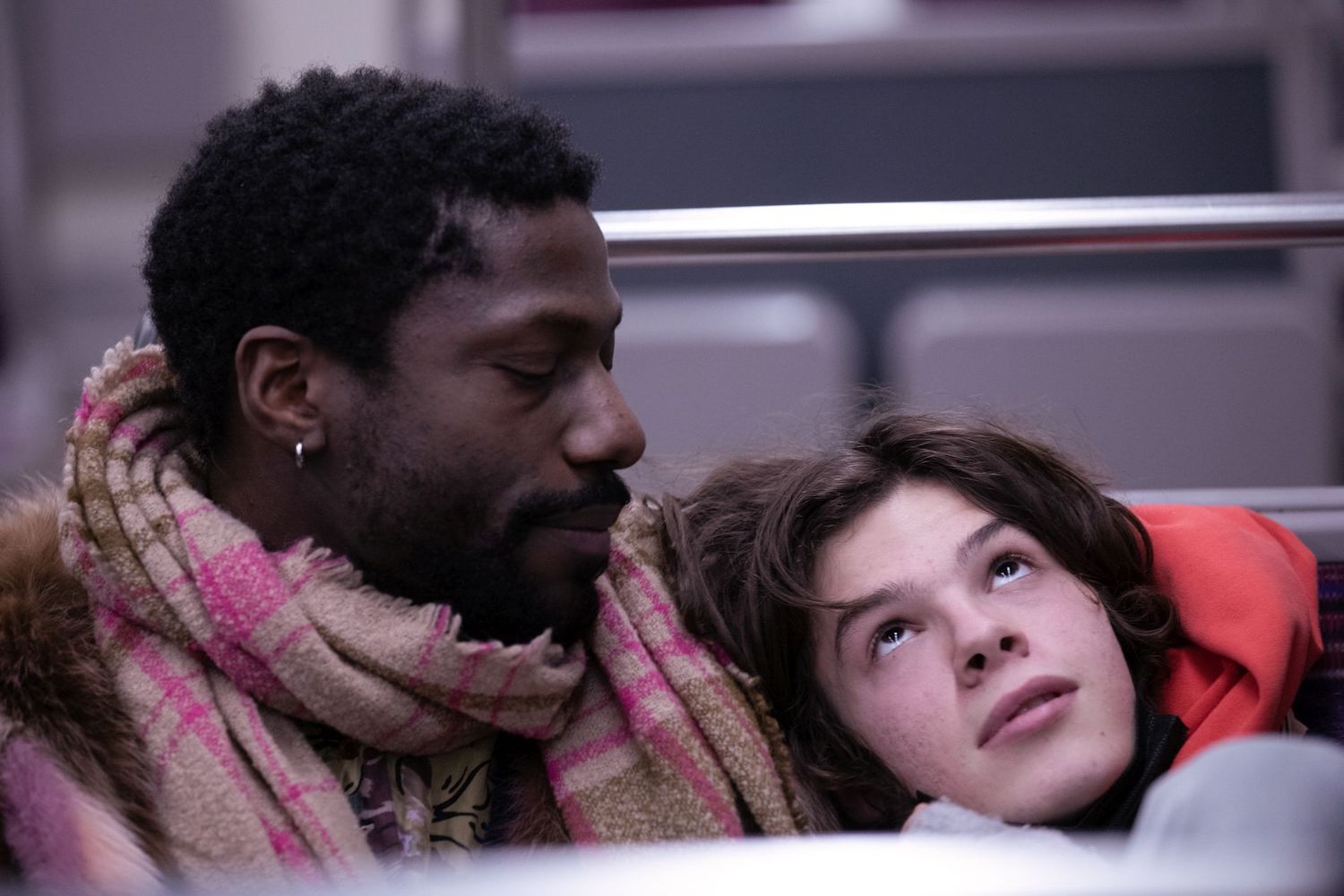 Turning Trauma Into the Light 
At a much gentler pace is Winter Boy (Christophe Honoré, 2022, above), a semi-autobiographical tale of grief and teenage angst. Lucas (newcomer Paul Kircher) is summoned back from boarding school to his French Alpine home after his father dies in a car crash. The gay 17-year-old is already struggling to come to terms with his own agency. The sudden loss of the family patriarch threatens to push him over the edge.
Lucas is soon forced to confront his fractious relationship with his older brother, Quentin (Vincent Lacoste). Despite Lucas' resentment of his brother's artistic drive, he joins him in Paris. Rather expectedly, Lucas starts a bohemian journey of self-discovery through casual sex and self-destructive thoughts.
Juliette Binoche takes a relative backseat as the boy's headstrong mother, Isabelle. Even in a limited role as the grieving widow, her power as a performer is undeniable. She is tenacious and holds the fractured family together, despite personal sorrows. Isabelle and The Five Devil's matriarch, Joanne, are cut from the same cloth: mothers putting on a brave face when their world is crumbling down, albeit with different types of grief.
Winter Boy is not so much a coming-of-age story, but more a tale of self-discovery in a new world. Inspired by director Honoré's memories of his own father's death, the film is a loose flow of associate consciousness, anchored by Lucas' unreliable first-person narrative. But Kircher's performance can't quite match the gut punches delivered by the writing, especially in the interview-style interludes where we learn to question Lucas' own memories.
Winter Boy could have so easily been a nihilistic film about a teenage boy struggling to carry on in a world where he can't process his pain. Instead, this French drama is hopeful, centring on overcoming the darkness and turning trauma into the light.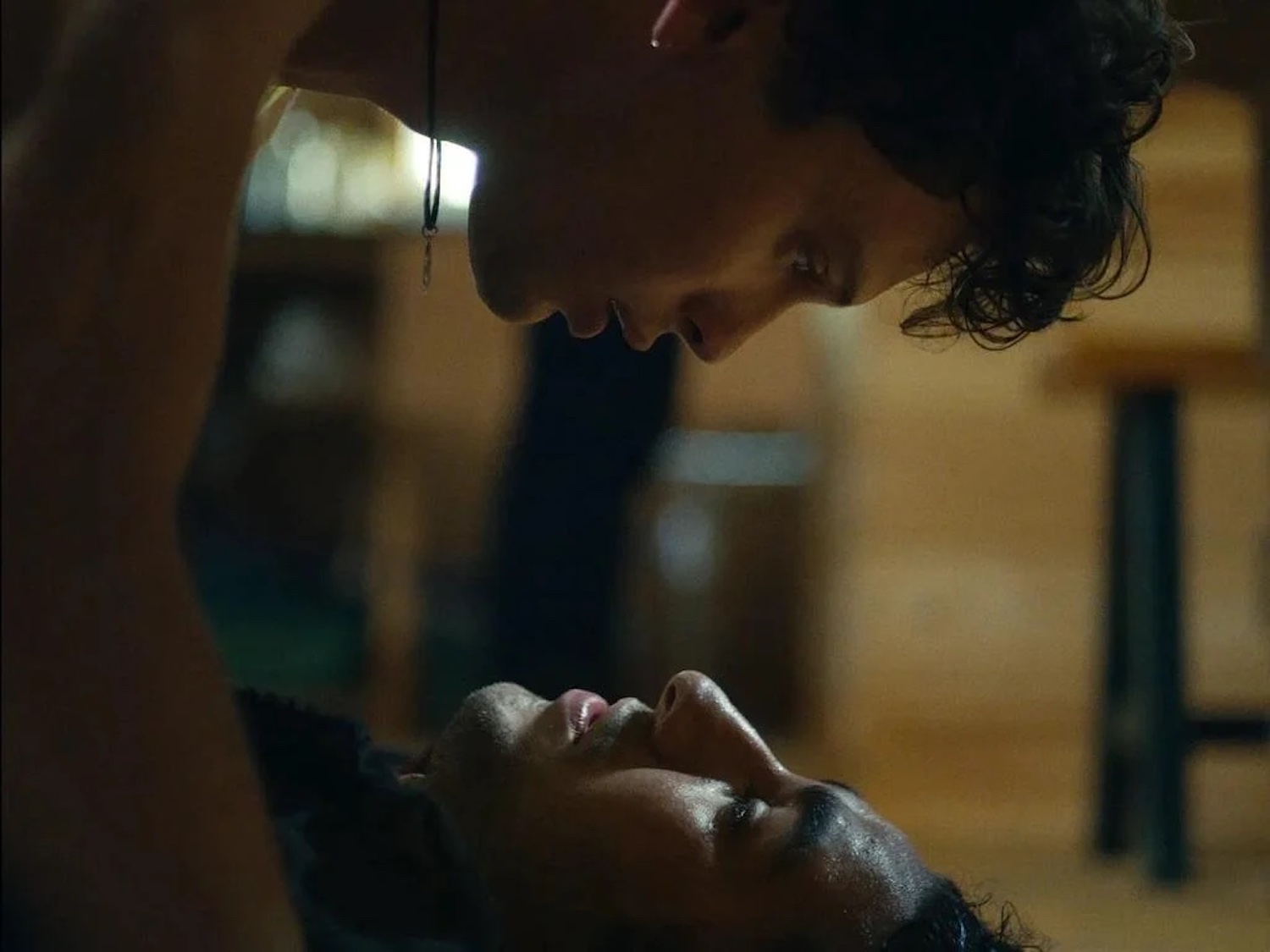 Swallows and Shenanigans 
Director Carter Smith is no stranger to making people squirm. His 2008 debut The Ruins was praised and criticised for its graphic violence. Swallowed (2022, above) is an aggressively uncomfortable drama to avoid when eating. 
The stomach-turning thriller has a simple idea. Two friends become "body packers". They swallow condoms full of drugs and smuggle them across the border. 
They are Benjamin (Cooper Koch) and Dom (Jose Colon). These lifelong friends are about to split up with Ben leaving their small town for L.A. to pursue a gay porn career. Dom is concerned that his friend's new line of work will cause him monetary woes, so he arranges a quick drug run to help him on his way. 
Much like Winter Boy, it depicts another angle on the queer coming-of-age story. These young men think they are in control of their sexuality, liberated to the point Ben is monetising his queerness in the porn industry. Despite this confidence, these young men are still learning about themselves, albeit through a pretty horrific body horror.
A horrific chain of events are set off when their contact (a wickedly underused Jena Malone) informs them their packages must be transported internally. A violent encounter with a homophobic redneck (Michael Shawn Curtis) results in one of Ben's packages rupturing inside him in a sequence of graphic, stomach-churning horror. 
Due to its limited budget, the full potential of the body horror can't be unleashed to the level you imagine the filmmakers wanted. When those little swallowed packages come with a nasty and quite disgusting secret, the terror is mostly depicted through the actor's expressions and the evocative sound mix. 
While Swallowed stands out as more graphic than the more emotionally-charged movies showing at BFI Flare, this simple yet effective thriller is more character-driven than the setup originally indicates. Despite the horror genre setup, the ending of Swallowed is as emotionally gut-punching as any contemplative French drama.