It's no surprise that HBO — the production studio behind Euphoria, The White Lotus, Game of Thrones and The Sopranos — know how to put on a good show. With deep blue lighting in a cavernous event hall that recalls a Sam Levinson-vanity project, a DJ spinning everything from "I Follow Rivers" (aka *the* Blue is the Warmest Colour (Abdellatif Kechiche, 2013) song) to "Highway to Hell" and everyone in an affable, Balkan-party-party mood, the HBO party last night was certainly a night that will live long in the memory. It was certainly better than my painful flight back this afternoon. 
One particularly ostentatious move from the channel — that no single person referred to as Max throughout the entire night — was a 3D-printed sculpture of one of the dragons from House of the Dragon. Printing the separate parts, gluing them together, post-processing the surfaces, transporting the individual parts and then putting them together again must have cost thousands of euros. Nonetheless, it's a sign that HBO or Max or whatever they will be called in six months, certainly enjoy investing in the region, with the Romanian television scene rumoured to be as vibrant and interesting as its films. 
Yet, believe it or not, I went all the way to Romania and somehow didn't see a single Romanian film. Oh well, we'll get them next time.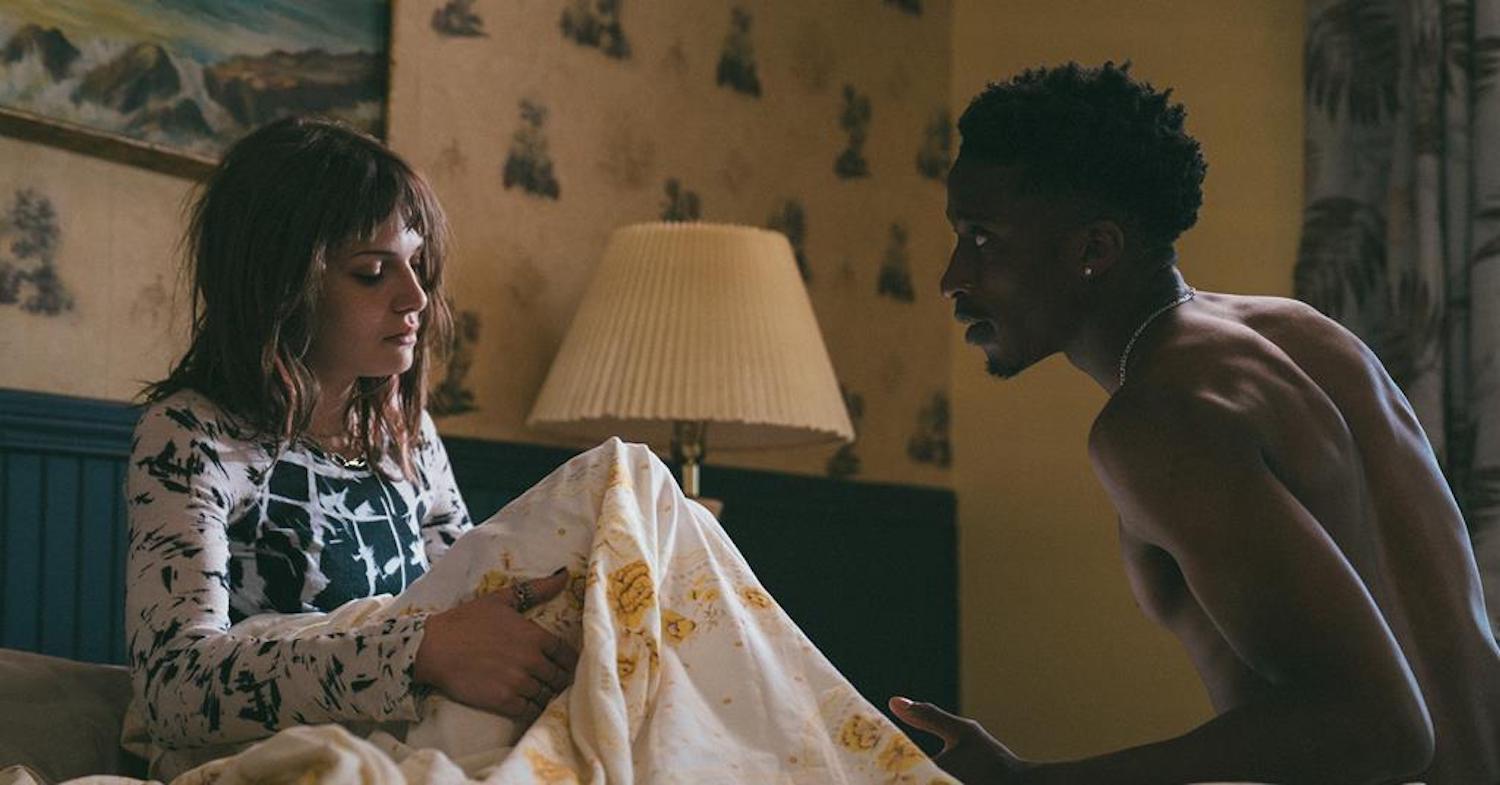 No Bad Scenes
Montreal may appear on the outside to be a calm, tranquil, safe place that is considered to be the most "European" of all Canadian cities, but across North America it is a key hotspot for sex tourism, giving the town its unofficial nickname as the Las Vegas of the North. Geneviève Albert's startling debut Noémie Says Yes (2022, feature and above) dives deep into the deleterious effects of the industry by focussing on one 15-year-old roped into working as an escort. 
Kelly Depeault stars as the eponymous Noémie, a sensitive, highly-emotional teen stuck in the care system. In an excellent opening scene which sets the stakes for the rest of the film to come, she tries to ring her absent mother over and over again, before getting in a fight with the girl next in line. When her mother, herself incredibly young, certainly no older than 35, refuses to let her come home, she makes a daring escape from the children's home to live with her friend Lea (Emi Chicoine). Despite only being seventeen, Lea lives with her boyfriend in relative luxury, a top-floor apartment with a communal pool. The secret: sex work. 
At first, Noémie is completely against joining Lea, but she is eventually seduced by the highly charming Zach (James-Edward Métayer), who uses corny lines like "your mum stole all the stars in the world and put them in your eyes" while presenting himself as a genuinely nice guy. Yet the whole time he is effectively grooming her to enter this world, saying what she wants to hear in order to get a particular result. 
What's remarkable is how banal the topic of prostitution is presented. Over and over again, we hear the phrase "c'est chill" or "it's just sex" — as if sharing your body with a stranger isn't an incredibly emotional and complex act. It reveals obvious research on behalf of the filmmaking team, teasing out the nuances of these characters and strengthening the drama considerably. 
Usually, when a social-issue drama pops up at a film festival, I have to force myself to become invested, especially as these genres are so popular in European or French-language cinema. Cannes this year had a lot of these movies! But almost from the very beginning of this film, I knew that we were in the hands of a director who put immense time and thought into every single moment. While there's undoubtedly coverage and no truly ostentatious takes, the mise-en-scène and blocking for each scene tell a highly satisfying story. 
The pièce de résistance is a grueling three-day sequence taking place during the Montreal F1, an incredibly busy time for prostitution in the city. We watch punter after punter knock on a hotel room and have sex with her, each sequence framed in a different way, spanning from kind, lonely men to drunken idiots to utter misogynists. With precise angles and sound design, playing with the imagery and the sound of the race itself — which sometimes plays on TV in the background during sexual intercourse — it is a heart-stopping onslaught of brutal images, all the more effective thanks to the careful character work leading up to it. Even more impressive are the editing choices, avoiding the easy scenes and allowing one to fill in the gaps, making the film feel more exciting as a result. 
While sex-positive feminists will certainly find issues with the film, especially considering that there are some women who do choose this career and would not consider themselves oppressed, by creating this intense atmosphere Albert makes a convincing case for how a culture rooted in misogyny opens the door for exploitation. Furthermore, by focussing so closely on Noémie's experience, this is less a political statement and more an intense study of a young girl who has never truly been loved, and looking for comfort in all the wrong places. The final effect is truly heartbreaking. It will certainly linger long in the memory.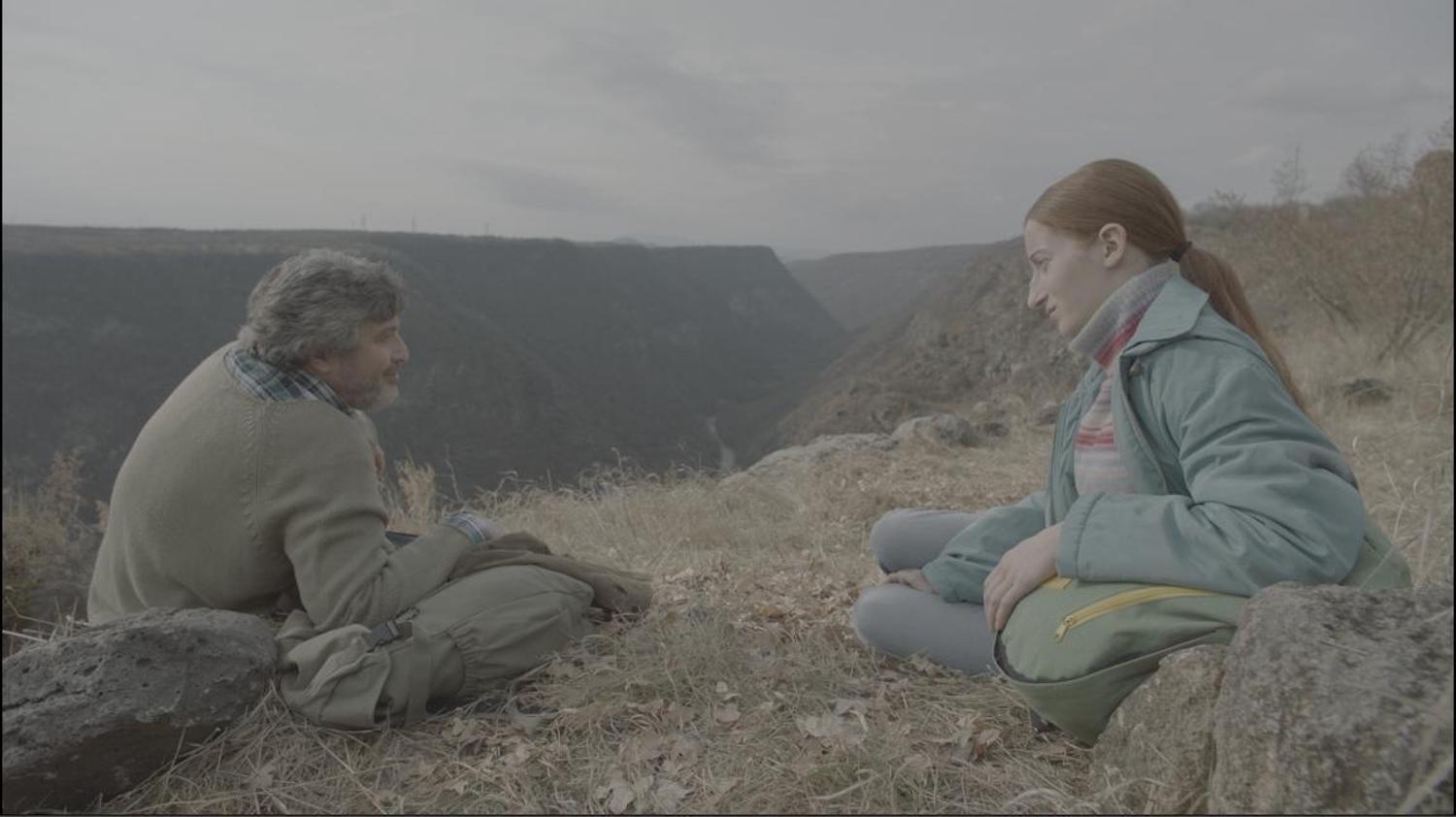 No Good Scenes
I wish TIFF ended with the previous film, but instead of a bang, there's an almighty whimper. Beautiful Helen (Giorgi Ovashvili, above) is a peculiar, idiosyncratic work with almost nothing to appreciate. Telling the story of a young girl named Elena (Natia Chikviladze) returning from New York to Georgia, and featuring a series of extremely long conversations shot in a glossy TV-film-like wide shot with both characters on either side of the frame, it has little formal invention but plenty of repetitive, dull conversations where absolutely nothing feels believable or remotely interesting. Picking up a modicum of steam when she joins the tutelage of a famous director, it's undone by a deliberately obtuse pace and music at odds with the emotion of every moment. 
Constantly referring to the mixture of what they are filming and what is happening in real life, there's something to be said about the relationship between art and reality, but that would require me to have cared about a single thing that was happening. This is a self-involved, messy, unengaging bore. 
It's all the more strange because this type of topic should be right in my wheelhouse. I love talky films. I love metafiction. I love people returning to their hometowns. My favourite directors are people like Eric Rohmer, Woody Allen, Nuri Bilge Ceylan and Hong Sangsoo. But nothing here works. It's as flat as it gets, a whisper of a movie that marks a disappointing end to an otherwise impressive festival. It will not linger long in the memory.