My previous Panorama post was about women on the brink, pushed by a patriarchal system to the edges of society. The good news is that my further adventures in this wide-ranging section shows women striking back: symbolically, violently, confusedly. Spanning Iran, South Korean and Burkino Faso, we have a lyrical documentary, a revenge thriller and a descent into an urban underworld to dive into. Shall we?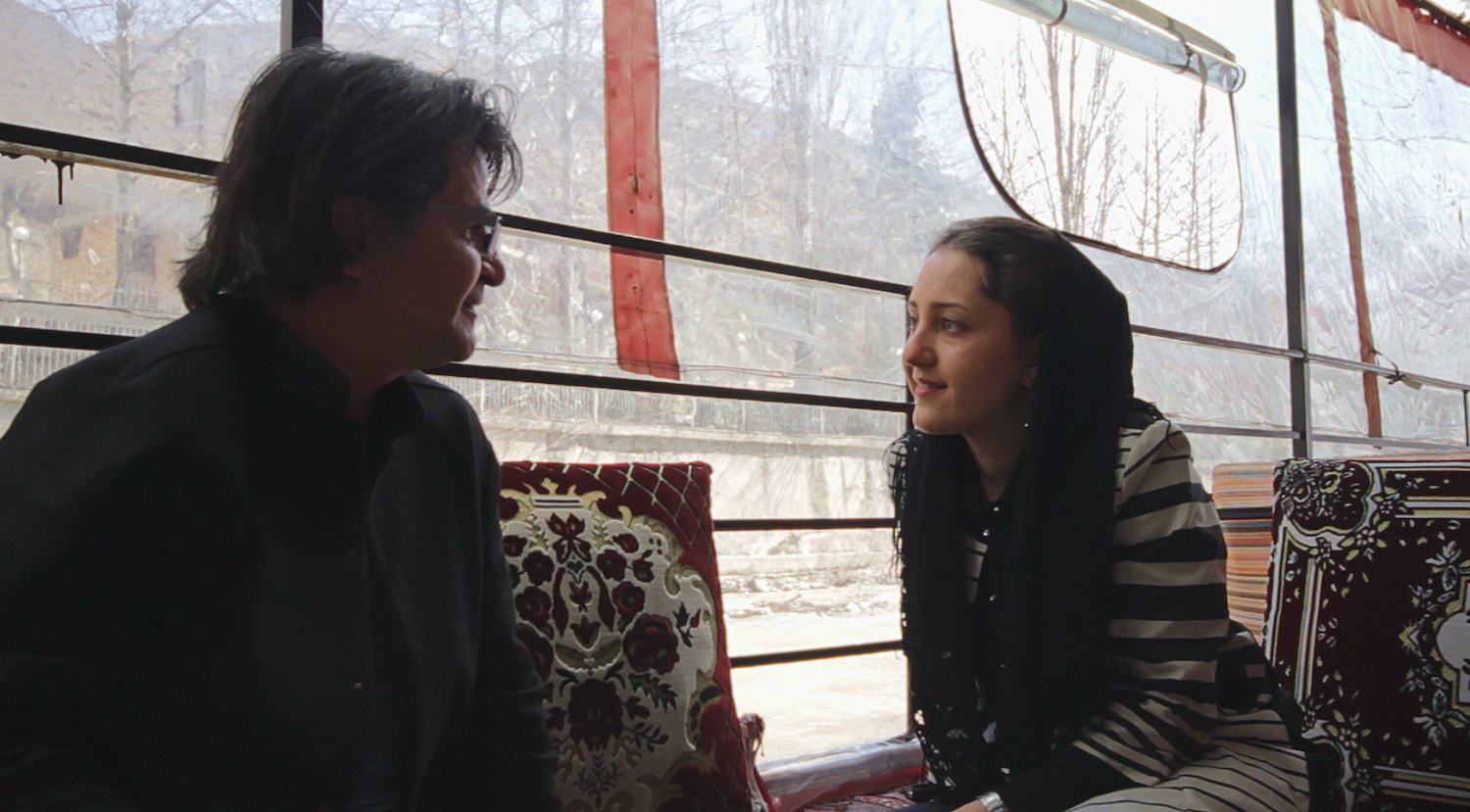 A Poetic PhD Project 
Sreemoyee Singh is a first-time feature filmmaker.
And, Towards Happy Alleys (2023, feature and above) is her PhD thesis film at Jadavpur University, Kolkata. With just her debut, she already has a distinct voice. Like so many personal filmmakers, it's because she literally has a distinct voice, using her own narration to anchor this lyrical, quietly affecting exploration of Iran's cinema scene. She sings beautifully in Farsi as well, providing pleasure to those who yearn for a time when Iranian women can do the same, among many other things. 
She presents Iran as a paradox. On the one hand, you have the negative media portrayal of an Islamist state constantly meddling in the affairs of the Middle East and oppressing its own citizens. On the other, you have the image of humanity and beauty that rings crystal clear through the poetry, music and cinema of its people. Singh travelled to the country for the first time in 2015 to learn more about how such great art can be made under such difficult circumstances. 
Forugh Farrokhzad, the pre-revolutionary women poet and director of The House is Black (1962), is a guiding force. Before her death at 32, she broke the conventions of what an Iranian woman could be, even before the Islamists took over and promptly banned her poetry. After 1979, artists such as Jafar Panahi — shot driving around in Taxi-mode (2015) here — had to be more subtle, sneaking in themes that would get past the censors.
Seemingly inspired by his documentary work, and perhaps the work of Agnes Varda, Singh's direct point and shoot and talk approach yields great insights; both into the world of filmmaking and how it relates to freedom of expression within a totalitarian society. Finding the right flow that belies a seven-year working period, this is the birth of a natural documentary talent. 
Great documentaries, at least for me, are all about the small observations. The moments that might have had Singh's PhD supervisor saying "not relevant to the point at hand" provide some of the strongest content in the film. Watching a mall aglow with men and women alike cheering on the national team is remarkably emotional, while a digression into Iran's position as the "Mecca for nose jobs", gives great insight into societal expectations of beauty. All of this would've been fine on its own, but recent news about Panahi's recent arrest, and the Women, Life, Freedom, movement give the film unexpected moral and political weight.
Now I can't wait for Singh's post-doc.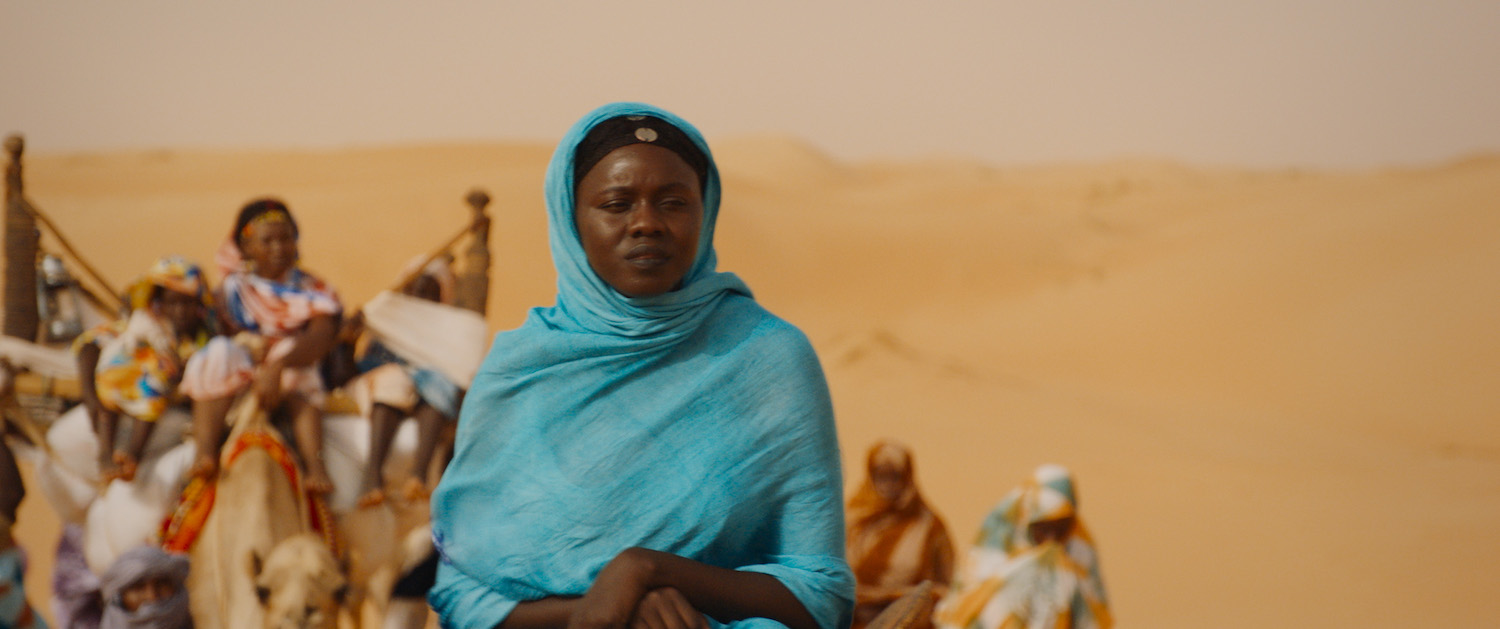 Annihilating The Extremists 
As Singh's film isn't planning to premiere in Iran, she includes various scenes of women without headscarves. She even has scenes of women refusing to wear them in public. This garment, whether it's the hijab or the chador, seems inextricable from hardcore islamic ideology. While it would be optional in a just world, in regions ruled by patriarchal men, there is no other option. It plays a pivotal part — both as expression and as a narrative tool — in the world of Sira (Apolline Traoré, 2023, above) —  a desert-based thriller that garners its power through its vast widescreen panoramas (aha!) and sense of moral righteousness. 
The eponymous hero (Nafissatou Cissé) is a Muslim. She wears a light blue headscarf. She prays with her nomadic family. But she can wear the headscarf loosely or take it off if she wants. In a sign of her family's progressiveness, she's even marrying a Christian, the sweet, committed Jean Sidi (Abdramane Barry). 
But in the Sahel region, fundamentalists roam the desert. In a shocking break to her blissful present, a gang of ISIS thugs shoot the men in her family. When she curses them, their leader Yere (Lazare Minoungou) kidnaps her, rapes her and leaves her to fend for herself in the desert. Barely surviving in blistering heat, she comes across the ISIS camp. 
At first her aim is simply to steal food and survive, as there is no other sustenance to be found for miles and miles around. But all the while, Traoré is building up the tenets of a proper revenge thriller. For these ISIS members have brought with them a harem of sex slaves. It shows that most extremist ideologies are rooted in a hatred of women. ISIS ideology seemingly can't be extricated from misogyny; part of the allure of joining the gang seems to be linked to literally owning women. Unlike the colourful headscarfs of Sira's family, these woman — coming from all over sub-saharan Africa — are adorned in pitch-black chadors. Put into the same tent, they are dehumanised, and only live to satisfy men. 
Some early scenes are horrible to watch. But it makes the revenge part of this rape-revenge thriller very satisfying. This is the Sahel prison-escape slash 70s-era revisionist Western I never knew I craved. 
Talking of Westerns, the landscapes and the way they are photographed reminded me of John Ford's line in The Fabelmans: 
"When the horizon's at the bottom, it's interesting. When the horizon's at the top, it's interesting. When the horizon's in the middle, it's boring as shit." 
Traoré knows her Westerns. The landscape is an ever-shifting, beautiful thing here — characters always pictured at the bottom or the top, seemingly subsumed by sand, no matter whether its shifting dunes or cracked earth, shot in blazing sun or the murky-blue of dawn. And despite some pacing problems in the middle, it imbues Sira's quest with epic, biblical fury.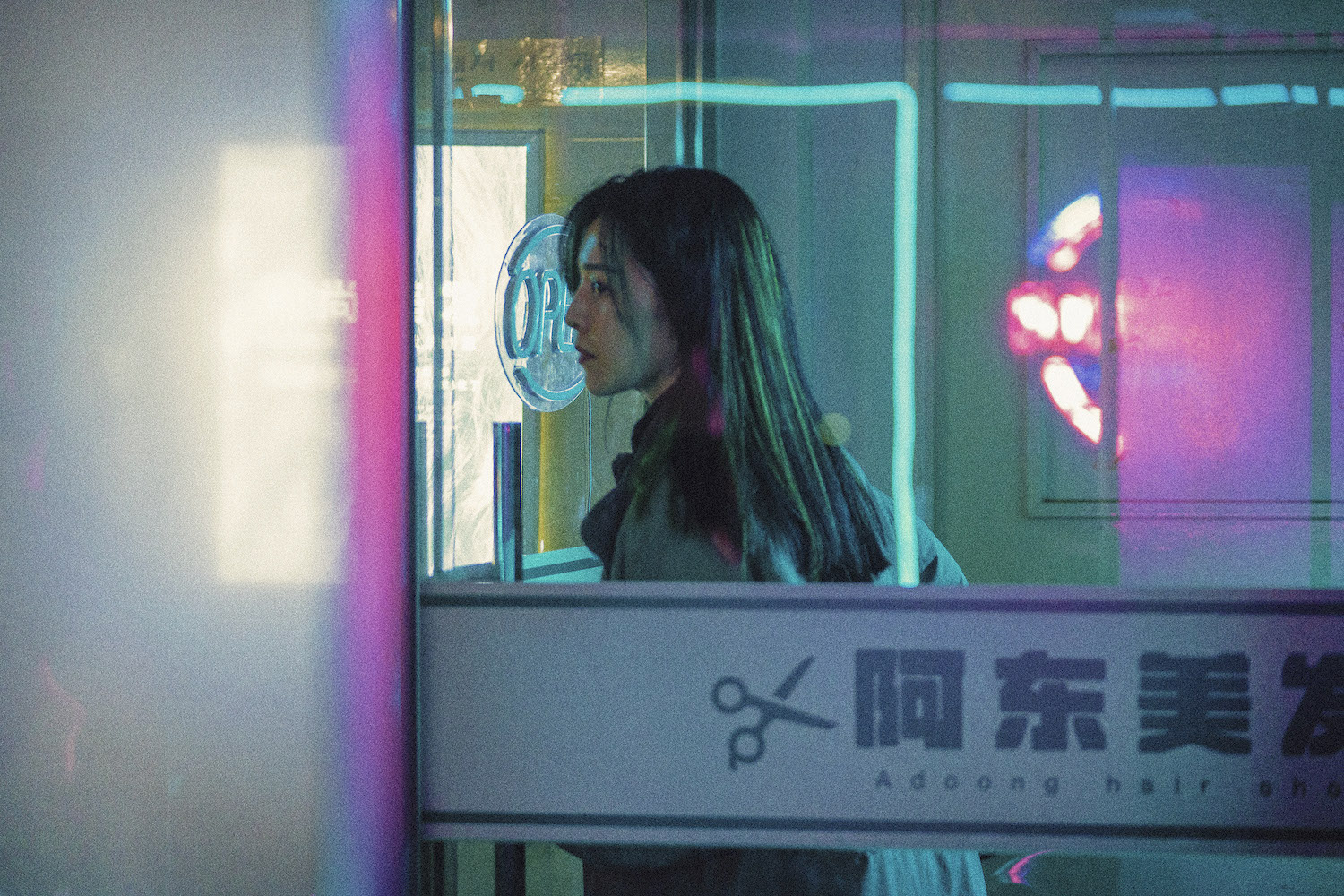 A Seoul-Less Descent into the Korean Capital's Underworld 
Green Night (Han Shuai, 2023, above) let me down. It let me down greatly. 
I was very excited for China's highest-paid actress, Fan Bingbing, to take us on a tour of Seoul's underworld. I expected shimmering neon lights. Cool synth music. A tightening of tension at every single possible moment. There is definitely some of that. But there's not enough. Not nearly enough. 
There's also a lot of dead air, messy moments, and headache-inducing character beats. It's a criminal drama without the menace of crime. A lesbian love story without passion or eroticism. A character study without clear motivation or momentum. A potentially good film that turns into an actually terrible one. 
Bingbing plays an airport security guard who strikes up a relationship with a mysterious drug mule (Joo-Young Lee). We know she is mysterious because of the tattoo on her chest and, of course, her bright green hair. She's both attracted to and confused by this chaotic force-of-nature, before finally teaming up with her to sell some drugs so she can be finally free of her controlling husband. 
There's ripe material for a strong fuck-the-patriarchy women's tale here. But movies like this need to grip you at every moment. The problem with Green Night is that it never quite settles on a consistent tone, making it impossible to become invested. 
I'm putting it mildly. After a while I just stopped taking notes. Now I stop writing the rest of this review.