I've never been to Rotterdam Film Festival. I've never even been to Rotterdam. The idea of hanging around a port city in January sounds… rainy. One day. In the meantime, I have digital access. Thankfully a brief virtual trip through Rotterdam is a fun return (as of the time of writing) to the film festival world after a two month hiatus. Today, we have the three film festival genres. They all deal with being lost, forgotten, neglected and rejected in some form. Stay tuned for: 
An Experimental Docu-Fiction Hybrid
A Mid European Relationship Drama

 

An Important Social Issue Film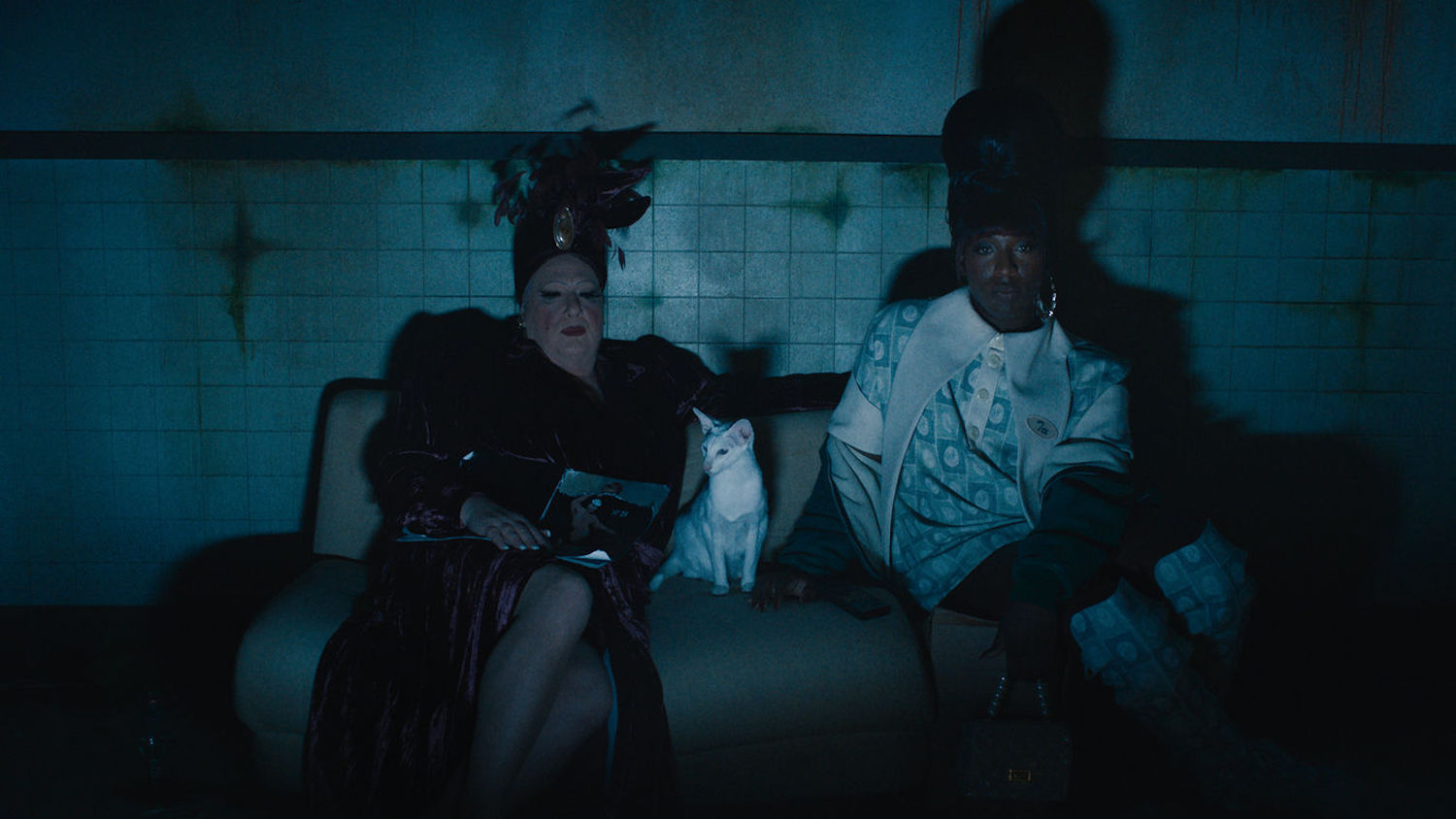 Lost Spaces 
My first festival film of the year (written before my review of Munch) is certainly a festival film. Playing in the Tiger Competition — dedicated to up-and-coming filmmakers — Playland (Georden West, 2023, feature image and above) is exactly the kind of playful, hybrid docu-fiction that characterises a large swathe of experimental cinema you can expect at a serious European film festival. 
Merely 72 minutes long, it could've easily slotted in the Berlinale Forum, or Locarno's Fuori concorso. Bending form, celebrating queerness, and probably alienating the average viewer through its complete lack of any semblance of story, Playland has probably zero chance of commercial success. After all the comfort watches and Oscar-baiting crap of December, it's just what I was missing in my life. An actual arthouse film. 
The Playland Café (1937-1998) was once Boston's oldest gay bar. Located in the notorious Combat Zone — an area filled with strip clubs, x-rated movie theatres (as seen in The Departed (Martin Scorsese, 2006) and prostitution — the bar acted as a vital place for queer expression even as it was constantly under threat from the powers of the city.
Finally closed down by undercover cops in 1998, it is lovingly re-imagined as a melancholy, lightly haunted house by debut director Georden West. Archive audio — talking about everything from homophobic attacks to the legacy of bussing to city councillors discussing their plans for the city — plays over artificial, theatrical stagings of the diverse staff and guests. Decked out in pink pastel colours like escapees from Paddington 2's (Paul King, 2017) prison, or wearing sailor hats that evoke both fast food restaurants and 50s musicals, the staff are both workers and performers; rarely pouring drinks or making food, the film is far more interested in exploring their unique aesthetic than a generic remembrance of what made the bar special. 
It shows that gay bars not only serve as essential spaces for the queer community, but they also, to borrow a drag term, simply serve: this is not just a dive where you smoke cigarettes and polish off Miller Lites, but a space as aesthetic; drenched in pink and purple lights, decked in oddball decor and featuring colourful customers. Planometric frames, curling smoke, pageantry and dance sequences co-mingle in moments of both vibrant fantasy and more somber contemplation, providing a gorgeous, if occasionally plodding, elegy to the types of places that are sadly, slowly dying out. 
One disembodied voice whispers at the end that "maintaining artifice is both exhausting and necessary." Acting at times like a queer Sergei Parajanov film, the endless frames of characters standing straight on, smoking, sighing, slowly working or singing, accompanied by light, ambient synth music, or more difficult recollections of racial and queer oppression, certainly overwhelms the viewer — especially when there is no genuine narrative to hold onto. But there is an urgency to each frame, as if West is trying in vain to keep the bar alive, all the while knowing that they can't hold on forever. It's up to the next generation to keep the spirit of Playland going.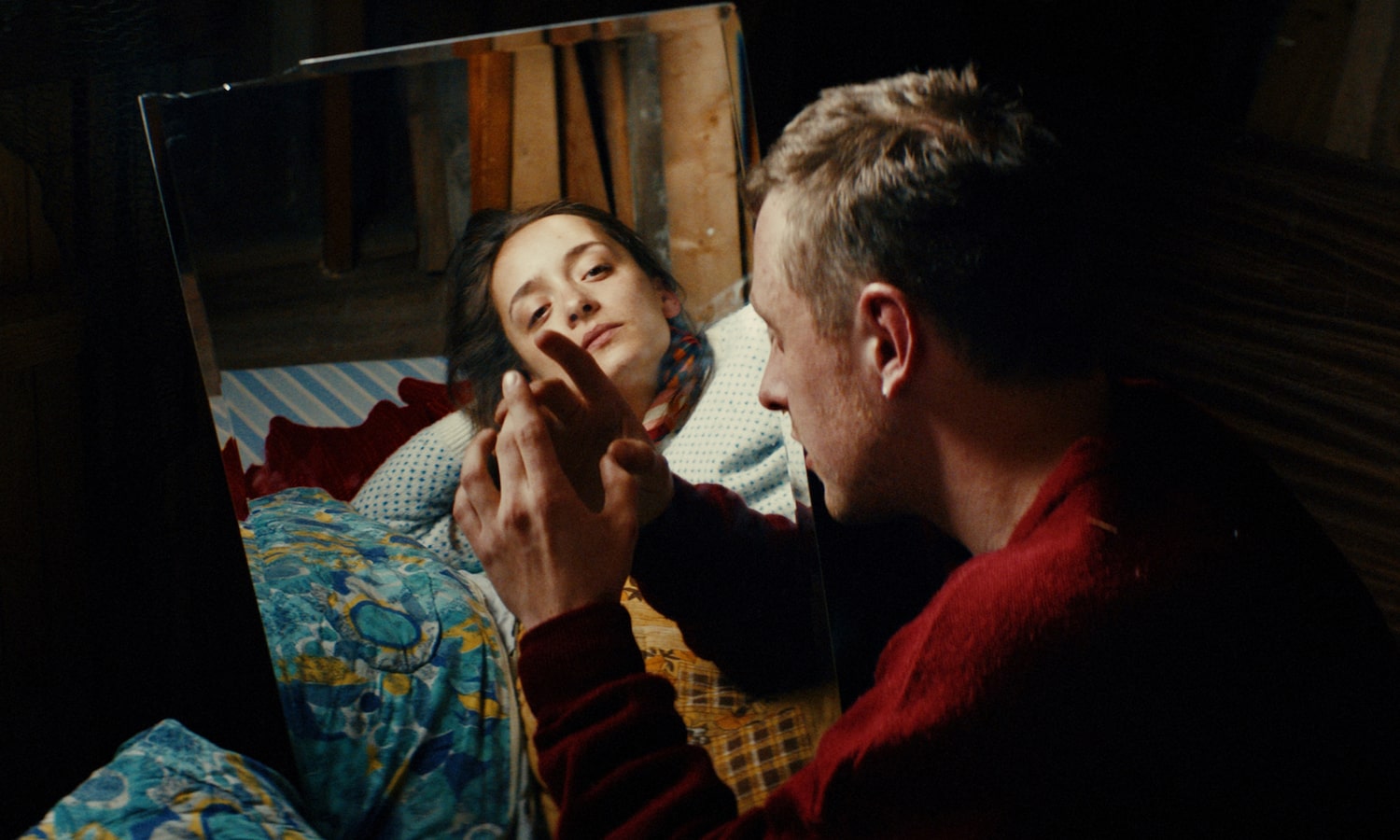 Lost Faces  
If Playland was the kind of hybrid oddity that characterises a large swathe of experimental offerings at a Western film festival, then Copenhagen Does Not Exist (Martin Skovbjerg, 2023, above), playing in the Big Screen Competition, is the kind of ostensibly respectable state-funded drama (in this case the Danish, Swedish and Norwegian Film Institute) that makes up another sizeable chunk of the festival experience. 
Moody, sentimental, and drenched in Scandic-misery, this kind of relationship drama would be perfect for the Berlinale's Panorama section, or maybe the World Cinema Dramatic Competition at Sundance. It's completely, utterly respectable. It's also dreadfully dull. 
It's been a good month for Angela Bundalovic offerings with the word Copenhagen in the title. The Rain-star (Jannik Tai Mosholt, 2018-2020) impressed me greatly as the mysterious Miu in Nicolas Winding Rein's Copenhagen Cowboy (2023). Now she's back in another Copenhagen-centric drama, trading in the Drive-autuer's obsessive neon-drenched nightmare in favour of a contemporary, emotionally-driven tale of another mysterious missing woman. 
With her auburn hair, large eyes, and a well-spring of deep expression, she's the perfect actress for a director to pin male desires and hopes upon. Her Ida might even be more enigmatic than Miu, with little explanation for her drive to live in her own, carefully-curated world. This is perfect for slacker Sander (Jonas Holst Schmidt), who spots her outside of a bookshop before cornering her outside of the cinema (the film must've been shot around 2019 — spot the jumpscare poster for Monos (Alejandro Landes), one of the worst films I've ever seen.) 
These moments of romance, making love, looking into each other's eyes, sharing baths, listening to music, looking at each other listening to music, making love again, staring into each other's eyes some more, standing on bridges, you get the picture— are told as post-mortem, Sander revisiting his affair as the poor Ida has gone missing. He's being grilled by her father Porath (Zlatko Buric, also in Copenhagen Cowboy) and brother Victor (Vilmer Trier Brøgger) in an empty apartment.
The film was penned by The Worst Person in the World (Joachim Trier, 2021) screenwriter Eskil Vogt, adapting the novella Sander by Terje Holtet Larsen. It shares the myopia of the Norwegian film, the forced profundity, the too-late-in-the-game character development. Aided by lazy synth music, the film attempts to submerge you in sadness and deep meaning; but I never really felt involved. The dual structure allows for present and past to mix freely, but they are both shot in heavy, dark contrast, floaty widescreen camera-style, with the almost exact same kind of emotional tone; allowing for little compare and contrast. Ida is less of an enigma than a headache, while Sander is rarely sympathetic. The final reveal shows that not only is there nothing going on, but there's even less than you thought, putting the last unnecessary flourish on a rather forgettable experience. 
It's worth keeping an eye on Bundalovic though — fluent in at least Serbo-Croatian and Danish (and probably English too ), she seems poised for a crossover, breakout role. But first she needs to complete the Copenhagen trilogy.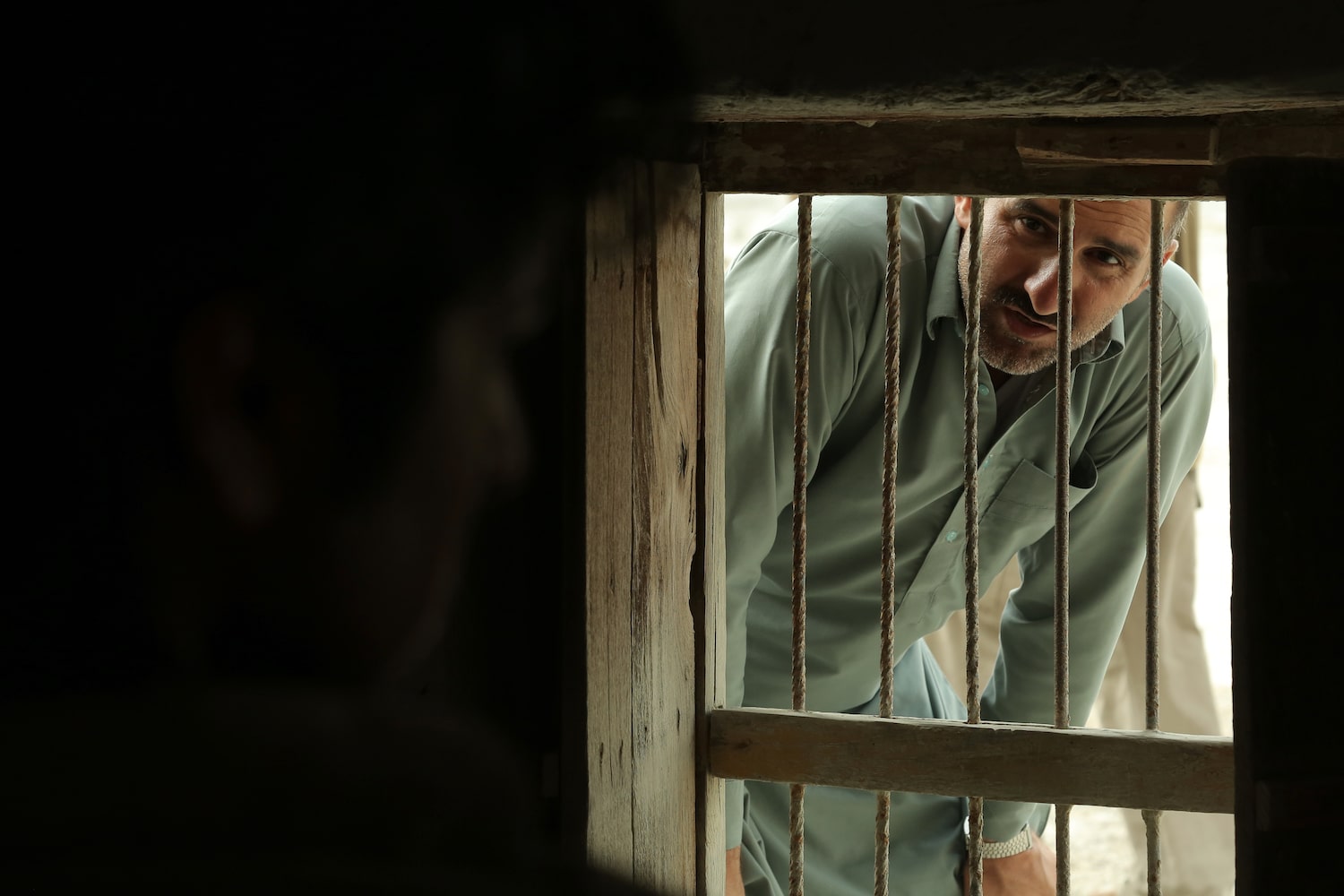 Lost Places 
Mildish spoilers: 
With Endless Borders (Abbas Amini, 2023, above), playing in the Big Screen competition, we have the third type of festival film: the big social issue drama. These are the types of films you'd certainly expect in a competition strand, or at very least, at a respectable sidebar. Un Certain Regard. Berlinale Special. Located in Balochistan on the border between Iran and Afghanistan, this cross-cultural, slowly moving, austere and sparsely populated drama, shows us the very human cost of barriers between nations. Classically shot in the Iranian melodrama/thriller style, its close attention to the interlocking hierarchies of oppression makes for a moving, probing, politically relevant experience. 
Many lives in Iran are Kafkaesque experiences. With the Islamic State exercising complete control over their subjects, many people are forced to obey the whims of the government, no matter how absurd their rules might be. Endless Borders starts with Ahmad (Pourya Rahimisam) taking a small bus alongside the border. He is a teacher in exile, but his wife is in jail. They may have committed the same crime, but the film already makes crystal clear how the rules can differ greatly between the sexes. 
Rahmisam is in almost every frame of the film, imbuing Ahmad with a reserved, troubled aura. But he knows things could be worse; especially when he meets Afghani refugees fleeing the Taliban. Guards constantly roam the bleak, washed-out, greying desert, making his job as a teacher and generally good man exceedingly difficult. While waiting for his wife to get out of jail so he can potentially leave Iran himself, his predicament intersects with the lives of a child bride and her new lover. 
These Afghanis and Iranians share a religion, a region, and can communicate together. They also appear to share patriarchal attitudes towards women. Disobeying your husband in this part of the world can be a death sentence. Only Ahmad, seeking to deflect his own pain by helping others, is willing to do something about it, risking his own life in the process. Through slow, careful dialogue scenes, or moody close-ups on Rahmisam's face, the film allows us to observe the moral drama as it plays within Ahmad himself. 
Turning into chase thriller territory by the end, it may lose momentum due to the leisurely build up, but it never loses relevance. Borders surround every square inch of Iran. And Afghanistan. Some citizens aren't even allowed to leave. These borders reinforce the oppression that ethnic minorities (including Balochis and Pashtuns) and women already face. Only Turkey to the west offers any hope. The major problem — as this film so thrillingly shows — is getting there.